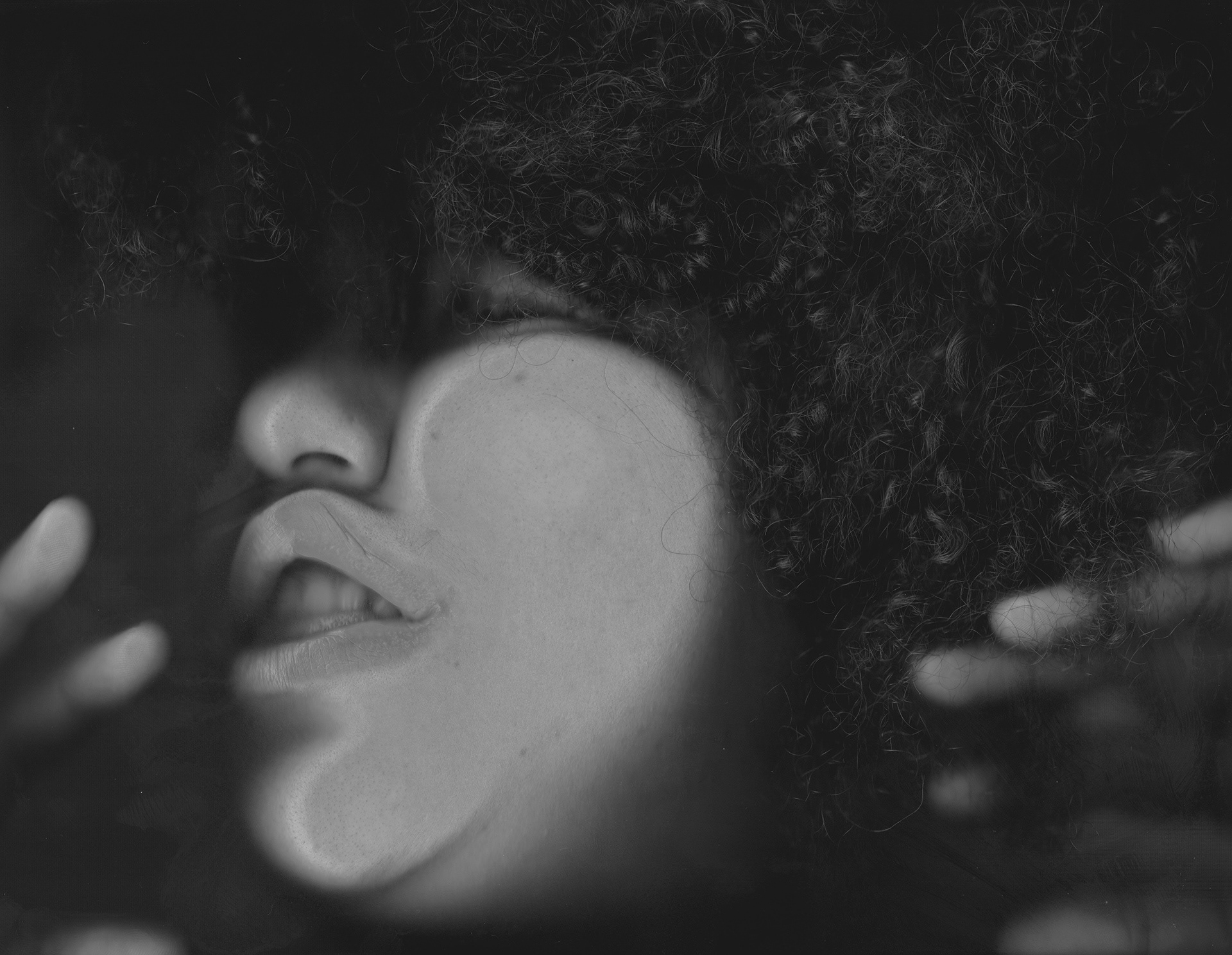 My name is Alexis Hunter! I was born in Seattle, Washington in 1992. I'm a multidisciplinary new media artist, graduating in 2022 with a BFA in Studio Art from Texas State University. My minor is in African American Studies.

 I currently live and work in Austin, Texas. 
My studio practice uses drawing, sculpture, painting, and performance as a means to explore the classification of Other. I'm well acquainted with the role of the Other due to my biracial background. I've checked the "other" box when classifying my race my entire life. My work highlights the threshold between Black and white cultures I exists in. To have each work be an authentic expression of myself, I incorporate personal materials and instruments, like my hair, in my paintings and drawings. I employ abstract figuration in typical social scenes to further communicate feelings of tension and unfamiliarity, providing an intimate look into my insecurities as an outsider. Through this vulnerability, I can better understand myself and my identity. 
​​​​​​​