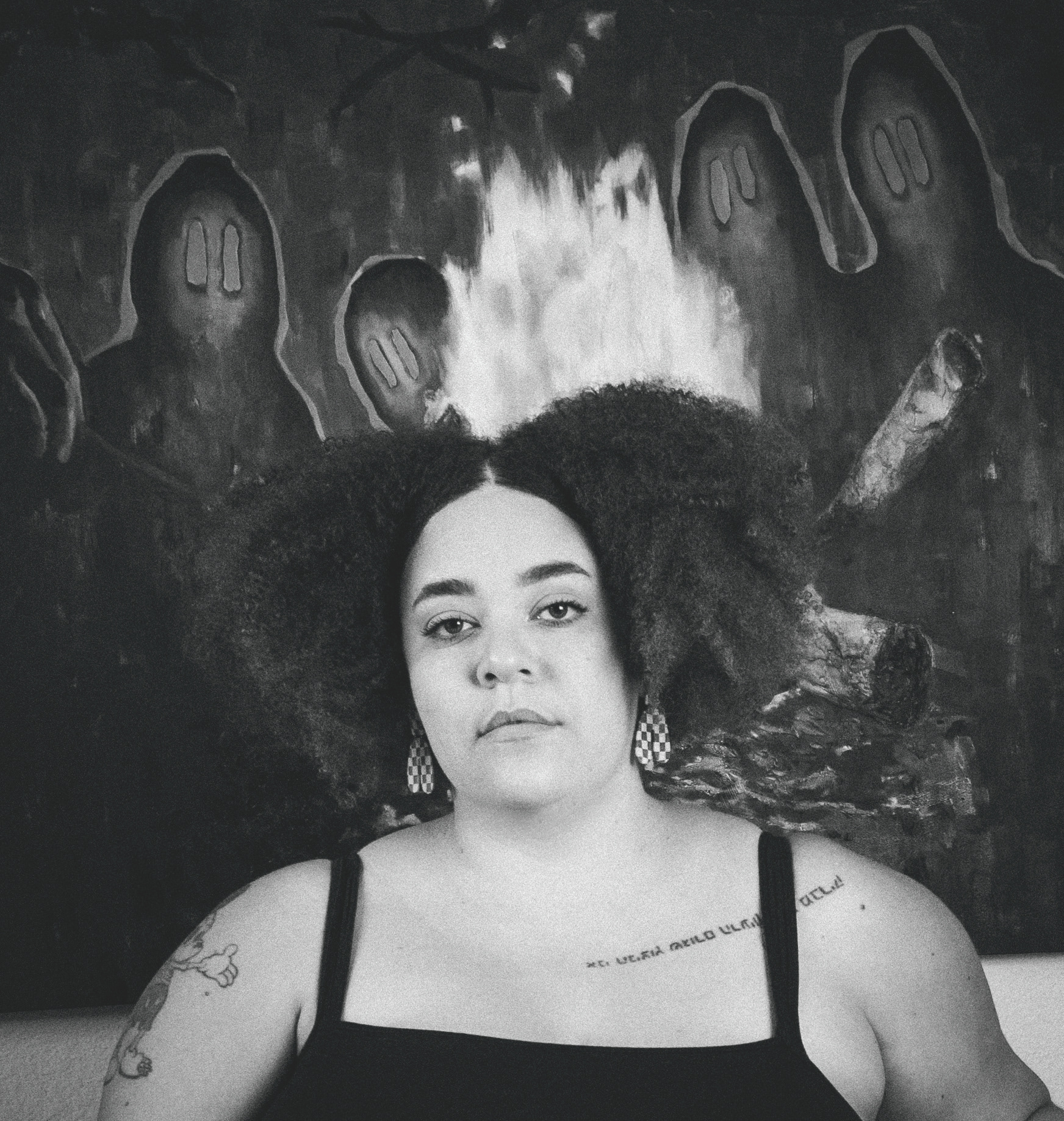 My name is Alexis Hunter! I'm an identity-based, new media artist working in sculpture, painting, and performance. I'll be graduating in 2022 with a BFA in Studio Art from Texas State University in San Marcos, Texas. My work has been exhibited across central and south-central Texas, with my most recent exhibit at the George Washington Carver Museum in Austin, Texas. My work resides in both private and institutional collections. I was born in Seattle, Washington, but currently live and work in Austin.  
My work examines several aspects of my identity. Recently, in my current series, BINARY, my focus has been on the biracial aspect. I use sculpture, painting, and performance to explore the threshold between Black and white cultures that I exist in. 
To have each work be an authentic expression of myself, I incorporate personal materials, like my hair, in my paintings. My hair being a dominant factor of my identity, it can be likened to a DNA signature or a time capsule of sorts. The viewer is heavily considered in each piece. I use abstracted figures in typical social scenes and metaphysical spaces to further communicate feelings of tension and unfamiliarity. BINARY provides an intimate look into my insecurities as an outsider. Through this vulnerability, I can better understand myself and my identity.